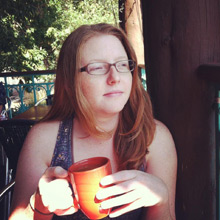 January 23, 2014: Note: This is part 2 of Didit's 2-part interview with Rhea Drysdale. Part 1  can be read on the Didit Marketing Blog).
Didit: SEMPO recently announced that SEO salaries are dropping. Some, including Moz.com's Rand Fishkin, question whether SEMPO's survey findings are valid. Do you think that SEO is still a good field for a young person to enter?
Rhea Drysdale: Absolutely! The SEO industry is still in its infancy and growing. We're seeing more diversification and specialization at the same time. There's a lot of crossover between SEOs, PR agencies, web developers, and more robust digital marketing/new media agencies. Businesses are seeking to invest in SEO and expand their in-house departments. Basically, there may be a decrease in salary (though anecdotally, I haven't seen it), but we still have great salaries for a field that requires no formal education, can be self-taught, and can quickly catapult you into the $50-60k range after just a few years of experience. That's a great salary and career for the vast majority of the world. Period.
Didit: You mentioned an interesting point in our first e-mail exchange: that SEO is "an industry that spends every day battling a negative reputation." What's the most important step that could be taken to correct this negative impression? Or is the term "SEO" just too tainted by bad actors? Should we use another term to describe what we do?
Rhea Drysdale: The most important thing we can do is to take the Hippocratic Oath. As marketers tasked with achieving business objectives, the most important task is often unspoken and overlooked, and that is not to jeopardize the health and standing of the website you manage. SEOs should do no harm, which means client education, transparency about our methods, and talking in terms of risk tolerance, not "hats."
I'm invested in the protection and rehabilitation of SEO so I don't believe we should change the name. A number of others in the industry have proposed different names–HubSpot, regardless of your stance on it, has successfully branded "inbound marketing" and there's always an internal conversation about whether we should be "digital marketers." Personally, I still believe in the SEO name.


Didit: Tell us how you approach content from an SEO standpoint, and how you advise clients to implement content strategies.
Rhea Drysdale: Content strategy is a pet peeve of mine unless you're Jonathan Coleman and truly understand user experience and behavior. After the Penguin update, I feel like a large amount of SEOs flocked to rebranding link building as content strategy. Content strategy is the foundation of any good SEO campaign. Content has to support business objectives, user behavior, different phases of the buy cycle… it has to have the right keywords in it for different points of research. Content strategy is still the basis of everything that we do. That hasn't changed for us. It's how we've functioned as agency since day one and it will continue to be what we focus on for years to come.
Didit: What is the biggest impact on clients that you've observed with the implementation of Hummingbird so far?
Rhea Drysdale: With the exception of local clients experiencing an increase in competition for broad keyword phrases from powerful, national sites, we haven't seen Hummingbird have much of an impact on our clients' websites, yet. As an agency, we're taking on new clients every week, so we're excited to see how Hummingbird impacts client sites in the future. The rollout of Hummingbird is very new and there's a lot still to come. I think that Hummingbird requires SEOs to look beyond keyword-level rankings, which we should've already been doing in light of personalization and "not provided." We need to be doing full SERP analysis, understanding different buckets of keywords and how those can impact search behavior and inform content strategy. Rob Bucci of STAT Search Analytics has done some wonderful work in this area and has presented on the topic before.
Didit: Are women under-represented in SEO? For example, of the 120 speakers listed on the agenda of SMX East – a popular, SEO-oriented trade show — only 30 are women – that's just 25 percent. At SES NY 2013, of the 124 speakers listed, only 31 are female – again, a mere 25 percent. Assuming that the gender balance of speakers at the trade shows correctly reflects the distribution of authoritative people in the search industry, does this industry suffer from a "gender gap?" If so, what's the best way to address the issue?
Like "not provided," this is another one of those topics that's been discussed a lot and I'm pretty much over it. I wrote about my personal view a year ago in the Woman's Guide to Having it All, which was a reaction to the study aimClear did on female speaker statistics at the major search conferences. Hannah Smith wrote the best piece, in my opinion, on the subject in Raising Shakepeare's Sister, where she proposed actual solutions to the problem and yes, it is a problem. My favorite quote is that, "you can't be what you can't see" so my solution is simply to be a visible leader in my company, community, and industry, so that other women have someone to look at and realize it is possible to be both a mother and an active SEO professional.
Didit: What is the most nastiest poison pill black hat SEO trick that you would urge clients and colleagues to avoid?
Rhea Drysdale: Unfortunately we've already had to advise against this one with a client. They wanted to hack into public websites for the purpose of brand exposure and sensational PR campaigns. While brilliant, this tactic would've also been illegal.
Didit: Tell us your favorite lame marketing phrase. We collect them here at Didit.
Rhea Drysdale: I already mentioned that "content strategy" is a pet peeve of mine. The phrase itself isn't frustrating, but the use of it by today's SEOs is. I certainly have used a number of that your pet peeves before including "high-level" and "low hanging fruit." Both phrases have certainly jumped the shark. See what I did there? Just for you Didit guys. 😉
Didit Editorial is the team publishing content to the Didit Marketing Blog.
Latest posts by Didit Editorial (see all)