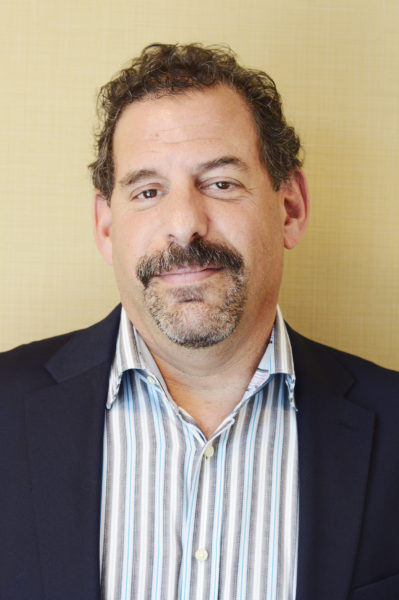 Melville, NY – June 15, 2016 – Andy Jacobs, Vice President of Strategy for Didit, a full-service marketing agency headquartered in Mineola, New York, participated in the Business Fundamentals Bootcamp, which was an event designed for C-Suite executives of growing businesses, held on June 10, 2016 at the Hilton Long Island/Huntington in Melville.  Founded by Acceleration Partners and Supporting Strategies, the bootcamp series provides the critical advice that founders and managers need to successfully grow their early and growth stage businesses.  As a featured speaker, Mr. Jacobs led a session entitled "Five Strategic Tools to Increase Opportunities and Close Business in 2016."
The bootcamp, which focused on the functional areas of marketing, finance, law and human resources, embraced the central theme of "Leadership for Success and Growth."  More than 100 guests attended this educational and networking event.
"It was a wonderful opportunity and honor to impart my knowledge and help others leverage the art of strategy in the most effective ways possible," said Mr. Jacobs.  "Highlighting strategic tools like segmentation modeling, contact master file aggregation and mining, service branding, messaging pyramid and more, my goal was to share what I've learned as a marketing strategist and advisor, and explain how certain marketing techniques can result in positive outcomes and upward growth for businesses and brands."
With a career spanning 35 years, Mr. Jacobs has worked with numerous B2B and B2C entities, from divisions of Fortune 500 companies to funded start-ups, in nearly every industry.  Prior to joining Didit, he was Executive Vice President/Partner of Linx Communications Corporation for nearly 20 years.  Previous to Linx, he was managing partner of Ross & Jacobs, a marketing communications firm, for 14 years.
Mr. Jacobs holds degrees in communications and marketing from SUNY Plattsburgh, and has taken continuing education, seminar, and certificate courses in marketing with the School of Visual Arts, Harvard Business School, and Columbia University.  He has been active in civic and professional organizations including the Make-A-Wish Foundation, the Business Information Group, the Leukemia and Lymphoma Society, the Long Island Philharmonic, the Long Island Advertising Club, the Pat Covelli Foundation, and other organizations, serving on their executive boards. Mr. Jacobs is an ongoing contributor to several marketing blogs, providing thought leadership and practical advice.  He is also a certified triathlon coach for USA Triathlon, the Children's Tumor Foundation, and the Leukemia and Lymphoma Society.
About Didit
Founded in 1996, Didit is a fully integrated marketing and communications firm, with offices in Manhattan; Mineola, Long Island; and Waltham, Massachusetts, as well as a direct marketing division Didit DM in Plainview, LI.  Recognized as an Inc. 500, Deloitte Fast 50 and Fast 500 company, Didit is a privately held industry pioneer that offers an unparalleled range of marketing, public relations and digital services, from "postcard to post-click." The agency's experienced professionals, innovative strategy, best-of-breed technology and advanced analytics provide a fully comprehensive marketing approach to businesses, delivering unmatched results for more than 200 clients across all verticals. Didit was co-founded by SEO/SEM thought leader, SEMPO founding board member, and Didit Executive Chairman Kevin Lee. For more information, visit http://didit.com/.
Media Contact:  Liz Burke, 516-629-3285 (office), 917-573-1440 (cell), liz.burke@didit.com
Summary
Article Name
Didit's Andy Jacobs Served as a Featured Speaker at "Business Fundamentals Bootcamp"
Description
Andy Jacobs, Vice President of Strategy for Didit, participated in the Business Fundamentals Bootcamp in Melville.
Didit Editorial is the team publishing content to the Didit Marketing Blog.
Latest posts by Didit Editorial (see all)